Pipe & Park Ski - fully equipped over obstacles of any kind
Pipe and park skiing is the term used to describe skiing in man-made fun parks. In addition to half pipes and jumps, skiers will also find rails, boxes and numerous other obstacles that need to be overcome as spectacularly as possible with lots of tricks.
Pipe & Park Ski - mastering tricks and stunts with confidence
Pipe and park skiing is a type of skiing that mainly takes place in fun parks. With risky tricks and driving maneuvers the athletes have to prove their skills in half pipes, on boxes and rails (e.g. stair railings). Based on skateboarding and inline skating, pipe and park skiing is becoming increasingly popular. Urban skiing can be considered related, where similar tricks are performed using the urban infrastructure.
Here at XSPO you will find an extensive selection of different brands and affordable models that are suitable for both beginners and advanced skiers. Since hard slides and landings are the rule, especially in park skiing, we carry skis with damping sidewalls and framewalls in our online shop. The latter protect the surface of the ski from scratches and dents and thus improve its durability.
Pipe skis or park skis are especially popular with young athletes who either already have a background in alpine skiing or want to switch from another sport. Most of them are skaters, surfers or snowboarders who have learned to appreciate the speed and dynamics of skiing.
Thanks to its modern shape, comparatively small dimensions and highly robust design, the Pipe and Park Ski is ideally suited for hard impacts, incisive slides and extra-high flights in the pipe. In addition, a slight bend at the tip and tail of many models ensures smooth movements during butters and take-offs, without tilting and getting stuck. You can quickly find out which size, which construction and which waist radius is suitable for you using the filter functions in our online shop.
Pipe & Park Skiing takes place on pistes or in ski halls in so-called fun parks
Due to the hard use on boxes and rails, highly robust materials are mandatory
Special constructions on the ski allow dynamic movements
No results were found for the filter!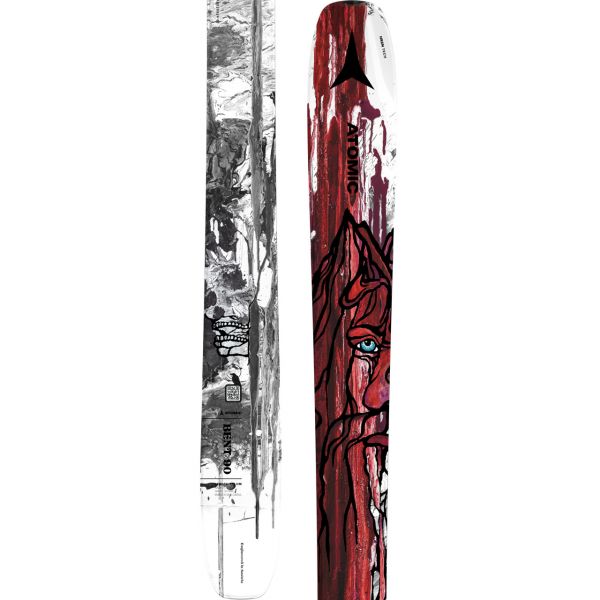 Atomic Bent 90 (2023/24)
Binding: optionally selectable in the set configurator
Binding: optionally selectable in the set configurator
Armada Edollo (2023/24)
Binding: optionally selectable in the set configurator
Binding: optionally selectable in the set configurator
Armada Bdog (2023/24)
Binding: optionally selectable in the set configurator
Binding: optionally selectable in the set configurator
Armada ARV 106 (2023/24)
Binding: optionally selectable in the set configurator
Binding: optionally selectable in the set configurator
Armada ARW 106 UL (2022/23)
Binding: optionally selectable in the set configurator
Binding: optionally selectable in the set configurator
Armada ARV 100 (2023/24)
Binding: optionally selectable in the set configurator
Binding: optionally selectable in the set configurator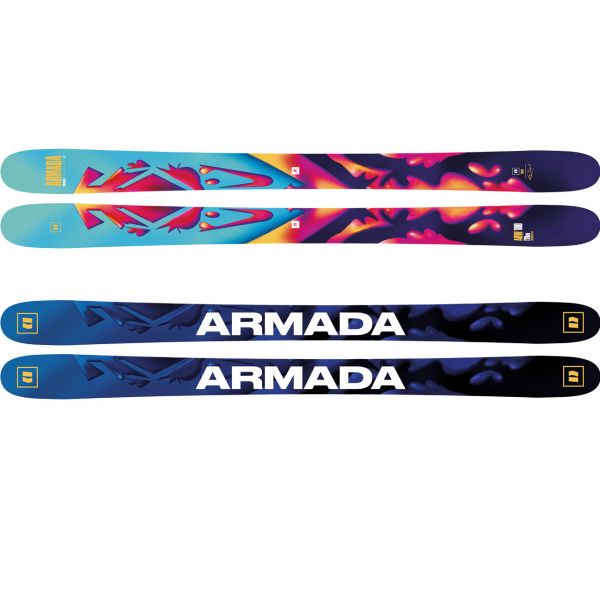 Armada ARW 100 (2023/24)
Binding: optionally selectable in the set configurator
Binding: optionally selectable in the set configurator
Armada ARW 96 (2022/23)
Binding: optionally selectable in the set configurator
Binding: optionally selectable in the set configurator
Armada ARV 94 (2023/24)
Binding: optionally selectable in the set configurator
Binding: optionally selectable in the set configurator
Armada ARW 94 (2023/24)
Binding: optionally selectable in the set configurator
Binding: optionally selectable in the set configurator
Armada ARV 88 (2023/24)
Binding: optionally selectable in the set configurator
Binding: optionally selectable in the set configurator
Armada ARV 84 Long (2023/24)
Binding: optionally selectable in the set configurator
Binding: optionally selectable in the set configurator